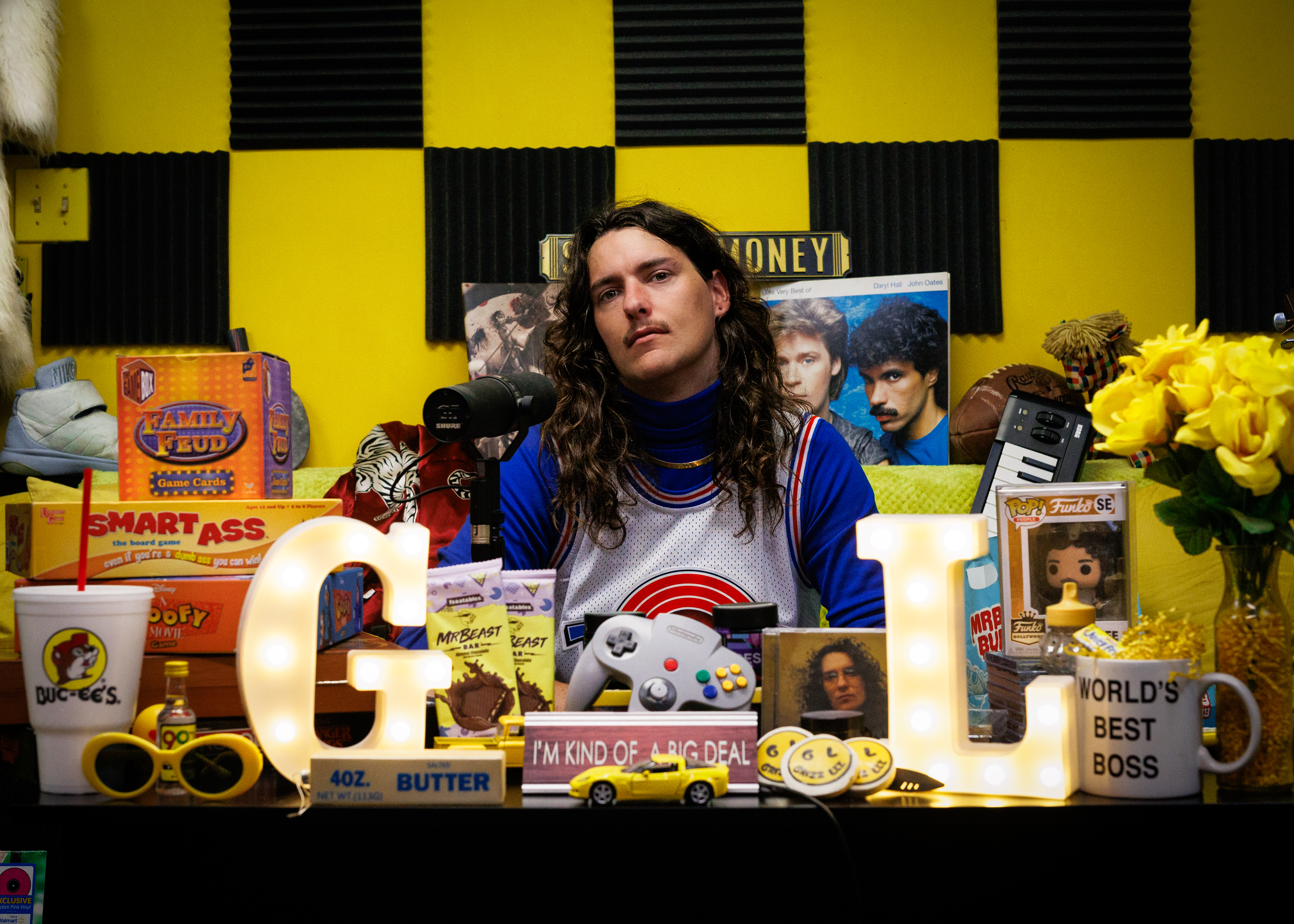 From a very young age, Grizz had an undeniable passion for music. He would stroll along the streets, singing his own little songs, creating melodies that seemed to resonate with the very soul of the town. His voice was captivating, and his love for music was evident to anyone who had the pleasure of hearing him.
As Grizz grew older, his musical talents expanded beyond just singing. At the age of 16, he taught himself to play the guitar and drums, unlocking new dimensions of creativity. However, it was when he stumbled upon his first digital audio workstation (DAW) that Grizz found his true addiction – creating sounds and producing his own music.
When asked about his musical influences, Grizz was humble, admitting that he didn't like to be compared to others based on his sound. But if he had to draw comparisons, he saw himself as a unique blend of Charlie Puth, RiFF RAFF, Mike Will, and Pharrell Williams. Not only did he sing and perform, but he also took pride in producing all of his music, adding an extra layer of creativity to his craft.
Grizz had a profound message he wanted to convey through his music. He wanted people to believe in themselves and their dreams. He shared his own journey of improvement, acknowledging that he was not always a master at making beats or writing lyrics. But through relentless dedication and a deep love for music, he honed his skills over nine years, proving that anything was possible with passion and persistence. The young artist drew inspiration from those who had made it big in the industry. He realized that they were not bestowed with any extraordinary powers; they were ordinary people who refused to give up on their dreams. This revelation fueled his determination even further, and he pledged to stick to his guns and work tirelessly towards his goals.
One day, Grizz was asked about his dream collaboration, and with a spark in his eyes, he proclaimed that he wanted to create a crazy banger with none other than 2 Chainz. He believed that their collaboration would be something truly extraordinary. Throughout his journey, Grizz had people who played significant roles in shaping his life. Among them was his stepdad Rocky, who always believed in him and encouraged him to pursue his wildest dreams, no matter how audacious they seemed.
Like any artist, Grizz faced his share of challenges, but he had a mantra that he lived by – "It is what it is." This simple phrase had changed his life and helped him navigate through hardships, reminding him to accept the reality of any situation and adapt accordingly. His talent and dedication soon caught the attention of the world, and Grizz found himself on the front page of newspapers. The headline read, "Local Professional Zebra Cake Eater Becomes Hit Musician," reflecting his unique personality and captivating talent that had brought him into the limelight. One of Grizz's proudest achievements was the release of his latest album, "Levelz," where he poured his heart and soul into each track, showcasing his growth as an artist and producer. His songs resonated with listeners, creating a feel-good vibe that made people connect with his music on a deeper level. Behind every song and every lyric, there was a purpose. Grizz's creative process involved meticulous planning and thoughtful consideration, even for the party bops.
Each composition was a reflection of his emotions and experiences, making his music deeply personal and relatable. His dedication to his craft also extended to the visual aspect of his music. Grizz collaborated with talented director Alex Mehra for his music video "Cold To Me," shot in the vibrant streets of Los Angeles. The video was a perfect visual representation of his artistic vision. As Grizz continued to pursue his musical journey, he offered advice to aspiring pop artists – be true to yourself, but be real with yourself. It was a reminder to stay authentic and not lose sight of who they were while also acknowledging their strengths and weaknesses.
Throughout his career, Grizz never burned bridges but rather put up some tape for hazardous situations. He believed in preserving relationships and maintaining a positive outlook on life, even during challenging times. And so, the story of Grizz, the passionate and dedicated musician from Harmonyville, continued to unfold. With his unique sound, unyielding determination, and a heart full of music, he aimed to leave a lasting impact on the world, inspiring others to chase their dreams just as he had pursued his with unbridled passion and love for the art of music.
You can catch up with Grizz and all of his music on the platforms listed below.
Facebook: https://www.facebook.com/TheRealGrizzLee?mibextid=LQQJ4d
Instagram: https://instagram.com/itsgrizzlee?igshid=MjEwN2IyYWYwYw==
Spotify: https://open.spotify.com/artist/5iSkHKdHqxi6cJ61Ei1f0B?si=59hTrXQVSE2PlI_YfKF3pA
Apple Play: https://music.apple.com/us/artist/grizz-lee/494983615
YouTube: https://youtube.com/@grizzlee2890
See Grizz Lee Live this Saturday August 26th at the HighTops Lounge
6112 King Hill Avenue, St. Joe, MO.
Doors open at 9:00 pm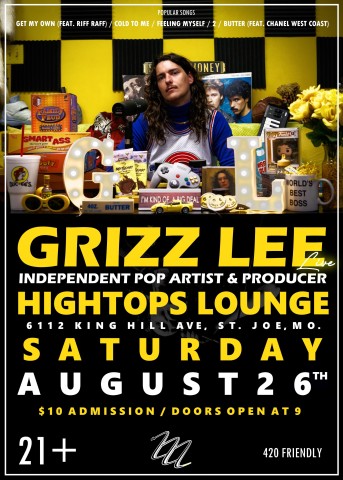 Media Contact
Company Name: ICT
Contact Person: Nolan Bellamy
Email: Send Email
Phone: 323 513-4804
Country: United States
Website: www.iconnectyou.today