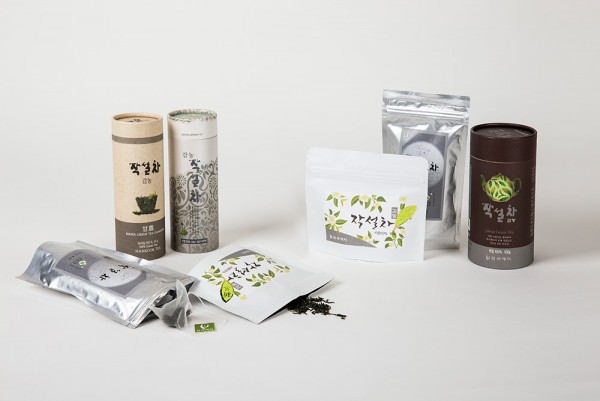 Hankook Tea is a promising small and medium-sized company that has been developing the modern history of traditional Korean teas over the last 70 years. It has succeeded in being the first Korean tea company to properly reproduce malcha (powdered green tea), and has developed hwang cha (partially oxidized tea) technology that suits the tastes of Koreans. They also produce a variety of tea and herbal tisane products using traditional manufacturing methods.
Based on this manufacturing technology, CEO Minsoo Seo holds the title of "Korea Food Master" designated by the Ministry of Agriculture, Food and Rural Affairs (MAFRA) for a second generation, following in his late father's footsteps. Minsoo Seo has also established centers for tea education and experience to contribute, not only to tea production, but also to the development of tea culture in everyday life, and is constantly striving to keep the tradition alive by passing it onto the next generation.
A traditional "Korea Food Master" refers to a person who has been in the field of manufacturing and processing of traditional Korean foods, has been a part of the industry for more than 20 years, and can preserve and realize the cooking method of traditional foods as it used to be in the past. The title is designated to an individual after deliberation by the Food Industry Promotion Council of the Ministry of Agriculture, Food and Rural Affairs.
Hankook Tea produces high-quality raw materials for tea through organic cultivation in their Honam Tea Estates, with tea fields located in Jangseong, Yeongam, and Haenam. The farms and factories have obtained HACCP certification, Kosher certification, Halal certification, organic food ISO22000 certification, as well as USDA and EU organic certifications.
The company's traditional teas are currently exported to the United States, Canada, Japan, and Southeast Asia beyond Korea, enjoying great popularity in the wake of Hallyu (Korean Wave).
An official from Hankook Tea states, "We hope that traditional tea will help promote good health and immunity in a situation where it is important to keep health due to various viruses along with the chilly weather."
Hankook Tea's U.S. office is located in Los Angeles, California, and its products can be purchased at Hankook Tea's direct online shopping mall.
Media Contact
Company Name: Hankook Tea
Contact Person: Yeonok Kim
Email: Send Email
Country: South Korea
Website: www.hankooktea.com