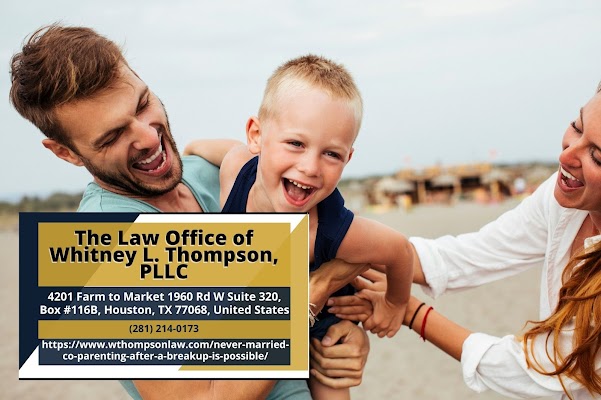 Whitney L. Thompson, a prominent guardianship attorney, has recently released a comprehensive article discussing the legal intricacies of guardianship in Texas. This piece is a timely response to the increasing demand for guardianships as the life expectancy of elderly individuals rises nationwide, particularly in Houston.
Guardianship attorney Whitney L. Thompson highlights the critical role of guardianship in ensuring the welfare of individuals who can no longer manage their financial or welfare decisions independently due to incapacity. The court plays a crucial role in this aspect, as it is responsible for appointing the guardian. She also addresses the concerns of parents with special needs children transitioning into adulthood. Thompson's article provides a deep dive into the guardianship process, detailing the different types of guardianships, the responsibilities of a guardian, and the importance of having legal counsel in such situations.
"Guardianship is the legal vehicle utilized to provide parents of children with special needs the ability to continue to make decisions for their child when the child transitions into adulthood", guardianship attorney Whitney L. Thompson explains. "Similarly, it is the appropriate vehicle when you are responsible for an aging parent, grandparent, or family member who is incapacitated and lacks the capacity to make decisions for themselves."
It's important to note that guardianships and conservatorships, while similar, have distinct differences that are important to understand. A conservatorship involves a person, known as the conservator, appointed by a court to manage the financial affairs of an incapacitated person, while a guardianship can also involve personal care decisions.
According to guardianship attorney Whitney L. Thompson, guardianship is a complex process that requires a thorough understanding of legal matters and emotional sensitivity. A team of lawyers and attorneys can be invaluable in navigating this process. She breaks down the various types of guardianships like Guardianship for the Person, Guardianship for the Estate, or Guardianship for both person and the estate. Each type serves to protect and manage different aspects of a ward's life, whether it be financial, physical, educational, or psychological needs.
Thompson's article also clarifies misconceptions about the role of guardians. As she points out, "Guardians are responsible for protecting the estate and guarding the ward to the extent allowed by law. Common misconceptions about the role of guardians are that they can be held responsible for bad behavior. However, this is false."
This in-depth guide by Whitney L. Thompson is an essential resource for those considering pursuing guardianship or conservatorship. It provides a comprehensive look at the process, from hiring a lawyer or attorney and acquiring a Certificate of Medical Examination to completing guardianship training and submitting a criminal background check.
About The Law Office of Whitney L. Thompson:
The Law Office of Whitney L. Thompson is a Houston-based law firm committed to guiding prospective guardians and their wards through the guardianship process. Led by Whitney L. Thompson, an experienced guardianship attorney, the firm prides itself on its intimate knowledge of Houston's guardianship system and its dedication to helping clients achieve the best possible outcomes. The firm's team of legal professionals is well-versed in the legal and emotional complexities surrounding the establishment of Texas guardianship and conservatorship, and is ready to assist in all matters related to guardianship and estate planning.
Embeds:
Youtube Video: https://www.youtube.com/watch?v=8UUHE1L8I6c
GMB: https://www.google.com/maps?cid=9428708165305469162
Email and website
Email: info@wthompsonlaw.com
Website: https://www.wthompsonlaw.com/
Media Contact
Company Name: The Law Office of Whitney L. Thompson, PLLC
Contact Person: Whitney L. Thompson
Email: Send Email
Phone: (281) 214-0173
Address:4201 Farm to Market 1960 Rd W Suite 219, Box #116B
City: Houston
State: Texas 77068
Country: United States
Website: https://www.wthompsonlaw.com/