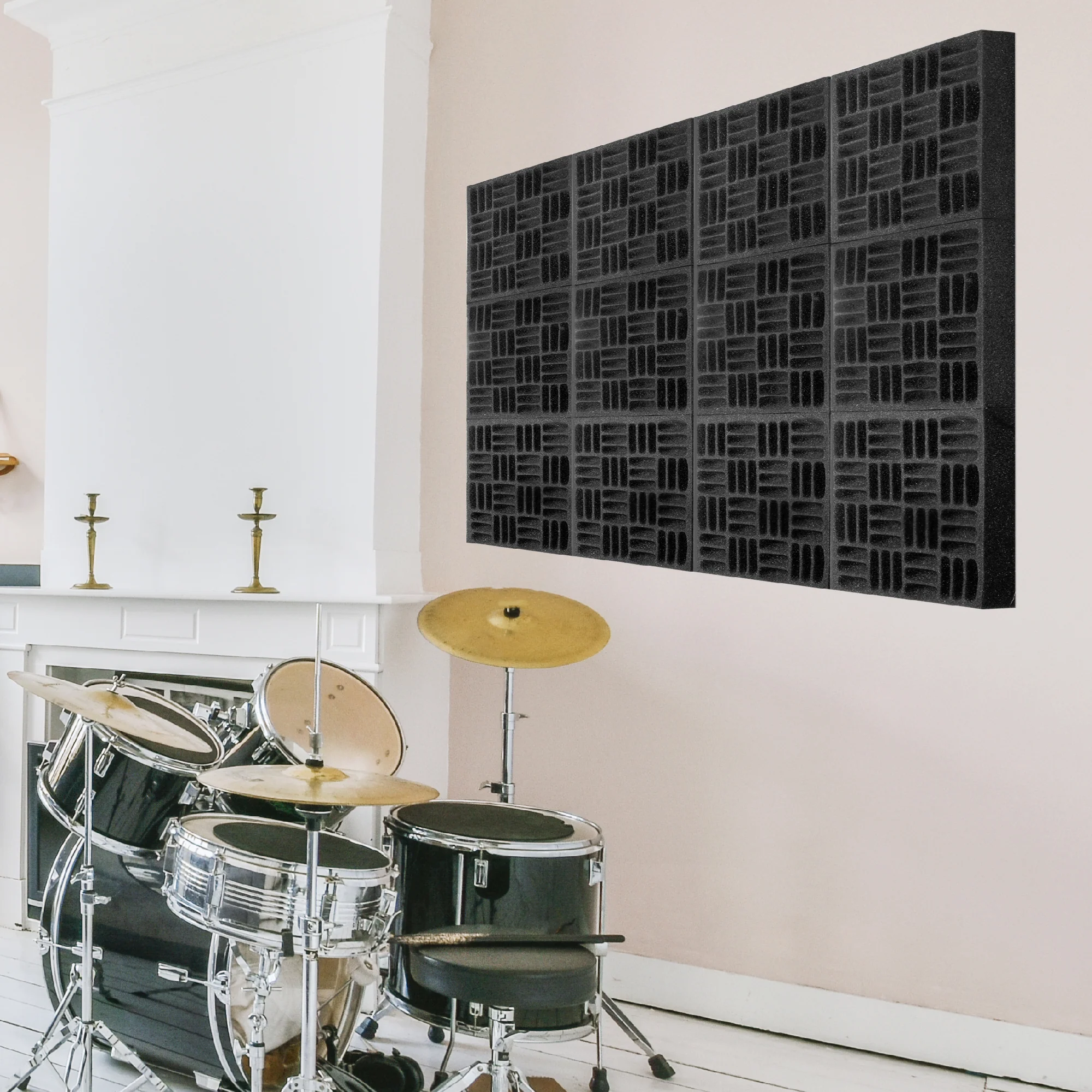 Hey, music fans and creators, there's some exciting buzz in the audio world. Foroomaco, a big name in sound gear, is launching a bunch of new products. Whether someone's just jamming in their garage or recording in a fancy studio, Foroomaco's got something for everyone.
Imagine being in a room where the sound just feels… off. Maybe there's a weird echo or some distracting noises. That's not great for music, right? That's where Foroomaco's Acoustic Foam Panels come to the rescue. These panels are like magic. They clear up those unwanted sounds and make everything sound crystal clear. And the best part? They look super cool. So, not only will the room sound better, but it'll also get a style upgrade.
But the sound magic doesn't stop there. Deep bass sounds are awesome, but sometimes they can be a bit too much. They can drown out other sounds or make music feel unbalanced. Foroomaco's got the solution with their Bass Traps. These handy tools help keep those powerful bass sounds in check. So, every note, beat, and tune sounds just right.
Someone from the Foroomaco team shared, "We're all about helping people make the best music. We've spent a lot of time making sure our products do just that. Whether someone's making music for fun or for a big audience, we want to help them sound their best."
Now, for those who haven't checked out Foroomaco's website yet, they're in for a treat. It's super easy to use. Each product has clear pictures and simple descriptions. So, even if someone's not a sound expert, they'll know exactly what they're looking at. And if they ever get stuck or have questions, the friendly Foroomaco team is always ready to help out.
Foroomaco's not just about selling products. They're also big on sharing knowledge. They're planning to host online workshops and tutorials. These sessions will cover everything from setting up a home studio to using their products to get the best sound. It's all about helping the music community grow and sound better.

In a nutshell, Foroomaco is inviting all music lovers, creators, and even curious folks to explore their new range. With their top-notch products and passion for sound, they're making waves in the audio world.
A Little More About Foroomaco: They've been in the sound game for a while. Over the years, they've become the favorite spot for all things audio. From small gadgets to big equipment, they've got a wide range of products. And the best part? Everything's made with love and care, keeping in mind the needs of music lovers.
Want to Reach Out?
Media Contact
Company Name: Foroomaco
Contact Person: Customer Support Team
Email: Send Email
Country: South Korea
Website: https://foroomaco.com/