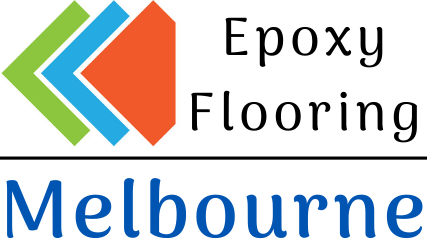 It is not often that people are able to locate a reliable epoxy flooring service that can provide a 24 hour cure time. However, many citizens of Melbourne were ecstatic to learn that Epoxy 2U, or E2U will now be offered by Epoxy Flooring Melbourne in Melbourne and surrounding suburbs.
The company has managed to become many people's top options for epoxy flooring and similar services. Much of this comes from the fact that they have an unmatched level of experience in this field. With over 15 years of solid service under their belt, they are able to truly stand out from among the competition.
With their expansion into Melbourne, Epoxy 2U will now be offered by Melbourne's leading hard coasting floor specialists. Their team is led by Gary Morgan, and his team at MPS Paving Systems Australia. With same day completion on standard projects, the company has managed to become the go-to choice for many in Melbourne. They have already assisted many people in overhauling their garage floors with epoxy flooring.
Using top-quality solutions that cater to the needs of each client, Epoxy2U covers every possible angle. The company is also proud to offer one of the most diverse set of options in Melbourne. With their huge range of colours and finishes, they ensure that every client is able to make their garage exactly as they wish.
Furthermore, with a reliable warranty, they provide a peace of mind that is hard to find nowadays. The team at Epoxy Flooring Melbourne has spent the past 15 years perfecting their services, and they are eagerly looking forward to unveiling their expertise in Melbourne.
About Epoxy Flooring Melbourne:
The goal of using the Epoxy Flooring Melbourne is to provide a reliable, licensed and professional service for one's flooring needs. Offering a wide range of services including epoxy flooring, concrete resurfacing, cleaning, sealing and re-sealing, they are considered a premier option for epoxy flooring Melbourne.
The Epoxy Flooring Melbourne website and its associated social media profiles are designed to put clients directly in contact with one of Melbourne's leading hard coasting floor specialist. That service is Gary Morgan and his team at MPS Paving Systems Australia.
Gary has an impressive 19 years of industry experience and has built an outstanding reputation servicing Melbourne and its surrounding areas. The team is fully licensed and insured and offer a warranty on all New Coatings and Resurfacing.
For more information: https://epoxyflooring-melbourne.com.au/
Media Contact
Company Name: Epoxy Flooring Melbourne
Contact Person: Media Relations
Email: Send Email
Phone: (03) 9115 4780
Country: Australia
Website: https://epoxyflooring-melbourne.com.au/