Dr. Tamera Foley and Education 4 All Now, LLC Lead the Charge on Helping Children Affected by Trauma
Athens, AL – In these uncertain times, it has never been more important to look after our children, and one of the best ways to ensure a bright future for a child is to provide them with a high-quality education. For those who are anxious about the state of their child's education, they need to look no further than Dr. Tamera Foley and Education 4 All Now, LLC.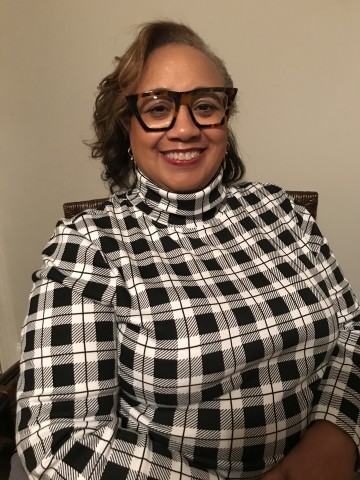 Dr. Tamera Foley, Founder of Education 4 All Now, LLC
Education 4 All Now was founded in 2015 by Dr. Tamera Foley, a lifelong educator and passionate advocate for students everywhere. With nearly 40 years of special education experience, Dr. Foley has seen it all and has a unique understanding of the problems that many parents and school districts face today—especially in regards to childhood trauma. As a result, all of Education 4 All Now's services are research-based techniques that are proven to work and can be customized to fit the needs of any client, school, or school district.
One of their most valuable tools is the 7 Step System to Support Children Experiencing Trauma, a six-week personalized and group coaching program developed by Dr. Foley and based on her decades of experience. The system is not only a support program for students, but also for the professionals looking within themselves so they can be more effective for children.
This is an exclusive program designed for those who want to be leaders in preventing adverse childhood experiences. For professionals who want to be productive in building relationships, bonding, and helping children achieve academically, socially, emotionally, and behaviorally, this is the program for them.
Beyond that, their educational consulting services cover a myriad of issues for educators, including behavioral management, creating educational programs, trauma-informed care, classroom management, social and emotional learning, and much more. Through these services, schools everywhere can adopt policies and make changes that create safe, supportive, and maximally effective learning environments for children everywhere. All changes can be implemented gradually in order to let schools adjust easily, and there is no area too small to address.
Anyone who strives to improve the lives of children, including learning how to deal with childhood trauma, can find more information on Education 4 All Now's website. Additionally, Dr. Tamera Foley and her team can be reached by phone at (404)-491-0362 or by email at educateme@education4allnow.org.
To learn even more, pick up a copy of Congratulations Graduate! You Have Arrived at the Beach, a book co-written by Dr. Foley that focuses on helping graduates navigate the world around them with a practical guide to bettering their physical and mental health—and naturally, it contains a chapter on crisis situations as well.
Media Contact
Company Name: Education 4 All Now, LLC
Contact Person: Tamera Foley, PhD
Email: Send Email
Phone: 404-491-0362
Country: United States
Website: https://www.education4allnow.org