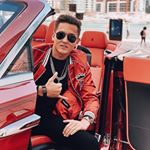 The purists, that still consider marketing an art form, will be keen to point out that communication mediums have and will continue to change. What makes a marketing campaign successful, will always be the message it puts across. It is the ability to pull at the heartstrings of people and make them feel an emotional connection to an inanimate product.
His experience as a public speaker is a testament to the fact that his skills as a story teller come to the fore each time he crafts a campaign for one of his clients. Dinat Gumerov takes the brand, its story and ethos, packages them into simple, crisp communication, customized to the variety of channels they are pushed through.
In the modern context, it a hybrid set of skills that bring success to notable marketers like Gumerov. The ability so interpret data and act on it is as important as the ability to craft beautiful tales. When the two skills are put together, it creates the modern day equivalent of a truly great campaign.
There was a time where the pillars of a brand building were beautifully written messages filled with emotional appeal. Today the value such content holds is not the same. It is not that brands no longer need an emotional connect, it is just that saturation and ever declining attention spans have made it difficult to build an emotional bond in the bite size content consumption pattern social media has created. What has evolved instead is the need for a deeper integration into the consumers lives.
Brands are moving to community led model where they not only talk to their customers on a more intimate level but also allow them to interact with each other in a space aligned with the brands ethos. The social engagement and gratification that stems from these organic conversations is the bedrock of the positive association these users build with a brand. When these users become spokespersons for the brand endorsing its ethos and thereby its products they pass videos, text messages and other communication through their interconnected social networks spreading the message of the brand without any media buying costs incurred.
Media Contact
Contact Person: Dinat Gumerov
Email: Send Email
City: Moscow
Country: Russian Federation
Website: https://www.instagram.com/dinat_official/