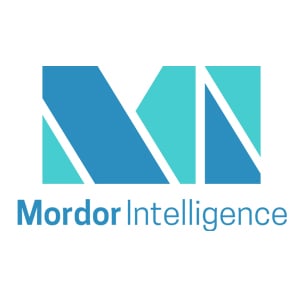 According to the latest research report titled, "Cybersecurity Market Report (2023 – 2028)" by Mordor Intelligence, the market is estimated at USD 182.86 billion in 2023, and growing at a CAGR of 11.44% during the forecast period
The growing internet usage in both developed and developing countries increases the adoption of cybersecurity solutions. Additionally, due to increased data susceptibility brought on by the expansion of the wireless network for mobile devices, cybersecurity has become a crucial component of every organization. According to the Federal Trade Commission in 2022, the prevalence of identity thefts in the banking and payment industries in the United States would encourage more people to use biometric solutions. Financial institutions like TD Bank that operate in the United States are reportedly focusing on digital identity verification solutions to strengthen the customer onboarding processes, with a significant contribution to verifying the CIP and KYC procedures, according to Pymnts' release of the Digital Identity Tracker Report in March 2022.
Report Summary
Market Size (2023): USD 182.86 Billion
Market Size (2028): USD 314.28 Billion
CAGR (2023 – 2028): 11.44%
Study Period: (2023 – 2028)
Fastest Growing Market: Asia Pacific
Fastest Growing Market: North America
Forecast Units: Value (USD Billion)
Report Scope: Market Dynamics, Revenue Forecast & Segmentation, Competitive Landscape & Recent Developments, Market Growth, Future Opportunities, and Trends
Key Market Drivers: Cloud Segment is to Hold Significant Share in the Market
Which are the Top Companies in the Cybersecurity Market?
The cybersecurity market is characterized by the presence of major players like Crowdstrike Holdings Inc., Check Point Software Technologies Ltd, Cisco Systems Inc., Cyberark Software Ltd, and Dell Technologies Inc. In February of 2023, Check Point Software Technologies Ltd announced the introduction of Check Point Horizon XDR/XPR, a cooperative cybersecurity solution.
Prominent players in the cybersecurity market are:
CrowdStrike Holdings Inc.
Check Point Software Technologies Ltd
Cisco Systems Inc.
CyberArk Software Ltd
Dell Technologies Inc.
Mandiant Inc.
Fortinet Inc.
IBM Corporation
Imperva Inc.
Intel Security (Intel Corporation)
Palo Alto Networks Inc.
Proofpoint Inc.
Rapid7 Inc.
Norton LifeLock Inc.
Trend Micro Inc.
Other Reports that Might be of Your Interest
Defense Cybersecurity Market Report – The Defense Cyber Security Market size is expected to grow from USD 20.34 billion in 2023 to USD 37.17 billion by 2028, at a CAGR of 12.82% during the forecast period (2023-2028)
Asia Pacific Cyber Security Market Report – The Asia Pacific Cybersecurity Market size is expected to grow from USD 57.41 billion in 2023 to USD 109.10 billion by 2028, at a CAGR of 13.70% during the forecast period (2023-2028)
Key Highlights from the Cybersecurity Market Report
1. The Cloud Segment is Expected to have a Big Presence in the Market
Google Cloud announced a major expansion of its trust-based cloud platform in October 2022. The announcement included new integrations with over twenty partners, with the primary focus on enabling enhanced data sovereignty control, the implementation of Zero Trust models and identity management, as well as enhancing endpoint security for multinational enterprises.
Cloud solutions enable you to more accurately forecast the costs associated with your application. You do not need to spend a significant amount of money to integrate this technology into your organization. Furthermore, the hardware and IT support costs associated with cloud-based solutions are significantly less.
Companies that are looking to migrate from on-premises software to the cloud are mainly looking for solutions for their core security functions, such as standards compliance, intrusion prevention and detection (IP&D), etc. Cloud technology gives organizations the ability to scale up or down their bandwidth based on business requirements. This can reduce costs and give businesses a competitive advantage. In December 2022 CrowdStrike launched CrowdStrike Falcon to provide the industry's best adversary driven EASM solution for enhanced adversary intelligence and instant internet access discovery.
2. North America Holds a Significant Market Share
Cybersecurity has grown to be one of the top priorities in the United States over the past few years. Organizations and individuals are exposed to more cyber threats and attacks than ever before. Cybersecurity research and development (R&D) in the United States has seen a significant increase in recent years, with the US government investing in many projects. In April 2022, the DOE announced a USD 12 million investment in six new R&D projects to develop cutting-edge cybersecurity technology to enable the design, installation, operation, and maintenance of energy delivery systems that are designed to withstand and recover from cyberattacks. In 2022, the educational, public sector, university, healthcare, and municipal sectors were among the most prominent sectors affected by data breaches and ransomware attacks in the US.
February 2022: The Secretary of Business, Innovation, and Energy (BIE) announced that the NCC (National Cybersecurity Consortium) would be getting up to $80 million to help build a strong national cybersecurity ecosystem. The NCC will be taking over the role of the CSIN (Cyber Security Innovation Network).
What are the Latest Developments in the Cybersecurity Market?
March 2023: CrowdStrike and Dell Technologies announced a new partnership agreement to provide enterprises with seamless and affordable products to help them avoid, detect, and respond to cyber-attacks. The partnership includes focused services for companies of all sizes. Due to the new strategic alliance, organizations can manage cyber threats and safeguard their cloud workloads, endpoints, identities, and data.
March 2023: Infinity Global Services, a comprehensive security solution that can enable businesses of all sizes to protect their systems, from the cloud to the network to the endpoint, was presented by Check Point Software Technologies Ltd.
Mordor Intelligence Report on the Cybersecurity Market segments the market based on product type, application, and geography:
By Product (Market Size & Forecast based on Value (USD billion), 2023-2028)
Solutions
Application Security
Cloud Security
Consumer Security Software
Data Security
Identity and Access Management
Infrastructure Protection
Integrated Risk Management
Network Security Equipment
Other Solutions
By Deployment (Market Size & Forecast based on Value (USD billion), 2023-2028)
By End-user Industry (Market Size & Forecast based on Value (USD billion), 2023-2028)
BFSI
Healthcare
Aerospace and Defense
IT and Telecommunication
Government
Retail
Manufacturing
Other End-user Industries
Geography (Market Size & Forecast based on Value (USD billion), 2023-2028)
Germany
United Kingdom
France
Italy
Spain
The Netherlands
Nordic Region
Poland
Russia
China
Japan
India
Australia
South Korea
Singapore
Malaysia
Australia
Indonesia
GCC
South Africa
Rest of the Middle East and Africa
Brazil
Saudi Arabia
United Arab Emirates
South Africa
Egypt
Morocco
Brazil
Mexico
Colombia
Argentina
In a nutshell, the Mordor Intelligence Market Research Report provides in-depth market insight to industry players, investors, researchers, consultants, and business strategists, looking for comprehensive details on the cybersecurity industry. Get a glance at the Cybersecurity Market Report (2023 – 2028)
About Mordor Intelligence
Mordor Intelligence is a trusted partner for businesses seeking comprehensive and actionable market intelligence. Our global reach, expert team, and tailored solutions empower organizations and individuals to make informed decisions, navigate complex markets, and achieve their strategic goals.
With a team of over 550 domain experts and on-ground specialists spanning 150+ countries, Mordor Intelligence possesses a unique understanding of the global business landscape. This expertise translates into comprehensive syndicated and custom research reports covering a wide spectrum of industries, including aerospace & defense, agriculture, animal nutrition and wellness, automation, automotive, chemicals & materials, consumer goods & services, electronics, energy & power, financial services, food & beverages, healthcare, hospitality & tourism, information & communications technology, investment opportunities, and logistics.
Other Related Reports that Might be of Interest
US Cybersecurity Market Report: The United States Cybersecurity Market size is expected to grow from USD 79.37 billion in 2023 to USD 117.10 billion by 2028, at a CAGR of 8.09% during the forecast period (2023-2028)
Europe Cyber Security Market Report: The Europe Cybersecurity Market size is expected to grow from USD 32.43 billion in 2023 to USD 57.75 billion by 2028, at a CAGR of 12.23% during the forecast period (2023-2028)
Media Contact
Company Name: Mordor Intelligence Private Limited
Contact Person: Prateeksha Rawat
Email: Send Email
Phone: +1 617-765-2493
Address:5th Floor, Rajapushpa Summit, Nanakramguda Rd, Financial District, Gachibowli
City: Hyderabad
State: Telangana 500008
Country: India
Website: https://www.mordorintelligence.com/