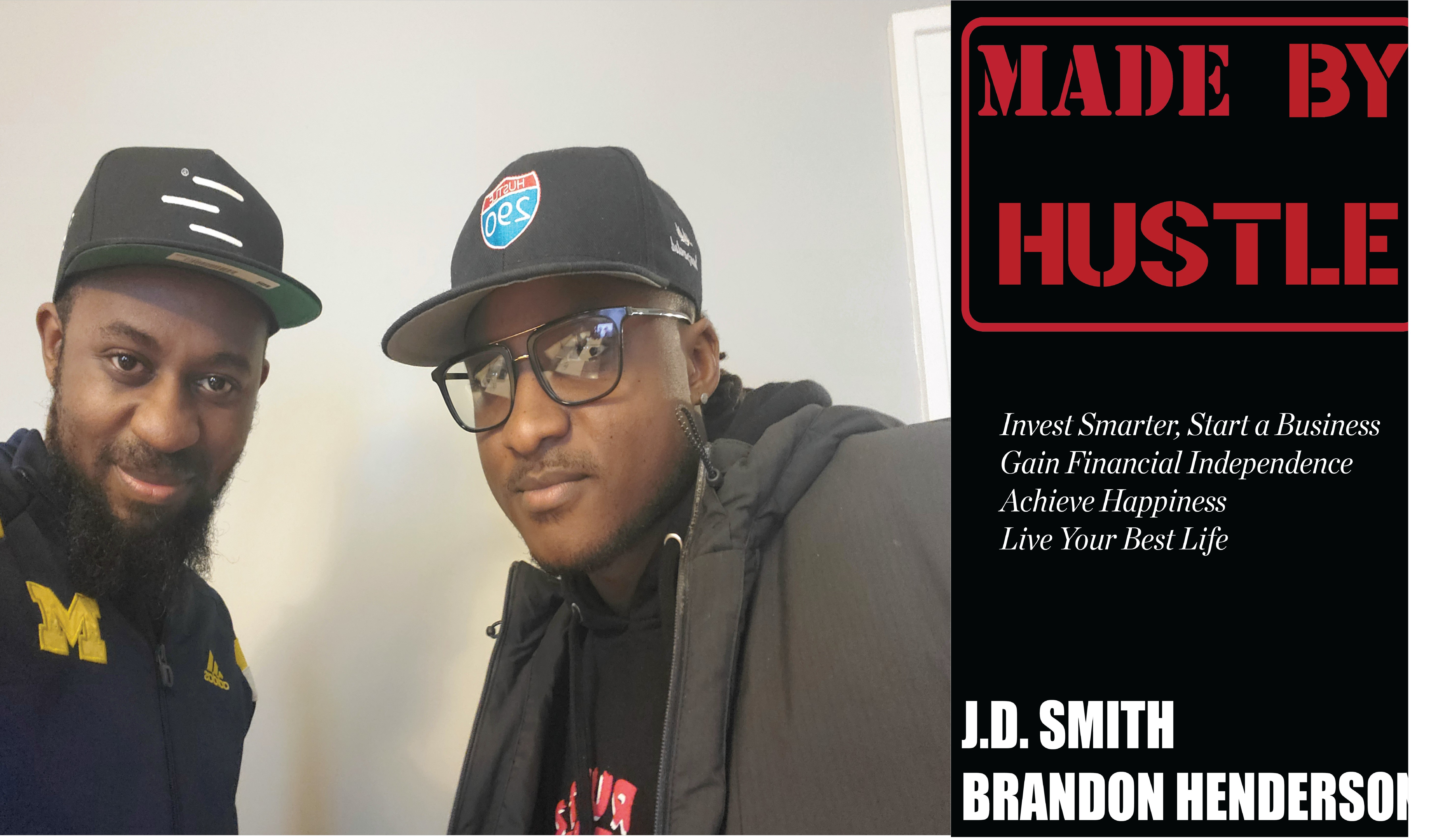 Chicago natives, Brothers, and Digital experts, J.D. Smith and Brandon Henderson have launched a new book titled "Made By Hustle" to inspire and create a guideline for Entrepreneurs within the BIPOC (Black, Indigenous, and People of Color) community so they can have a clear cut path to be successful.
The book reveals that THE SECRET to being a successful Entrepreneur, and making money all over the world is at one's fingertips. Furthermore, the book offers quick life-changing tips, aids in building and maintaining a desired lifestyle, and guidelines in efficient time management.
Speaking about the book, J.D said: "as an entrepreneur in a world of workers, we sometimes need motivation to keep going. Made By Hustle is your guiding light on the go! This book will take you through the steps to make it happen. If you're ready to say goodbye to a mediocre life and create a lifestyle that makes you extra income while you travel all over the world, click the BUY NOW button, and let's get started on this brand new journey to success." Co-author, Brandon said: "see you on the other side of HAPPINESS! It's time to start INVESTING IN YOUR DREAM LIFE no matter what is going on around you".
Both brothers are highly successful as Digital experts in different fields. As a Real Estate Broker and Digital Leader, Brandon desires to make the dreams of his people a reality. Brandon has always believed in the power of investing and teamwork to accomplish common goals. He lends concentrated attention and time management to all aspects. Brandon is also the Founder of The Fashion Closet , an online boutique selling trendy apparel.
J.D. Smith is a Tech Investor, Author, and Economist. He is the Founder of Visionary Creative International, a Tech-Based Consumer Solutions Company. He is also the Publisher for Black Media Daily, a 24/7 media outlet providing a voice for black content creators and a place to control their image throughout the Diaspora. J.D. is also the co-author of the book 100 Questions Black People Should Ask themselves. As a digital nomad, he promotes the importance of black travel and working from anywhere.
Media Contact
Company Name: Visionary Creative International
Contact Person: Brandon Henderson and J.D. Smith
Email: Send Email
Country: United States
Website: www.hustleinc.biz