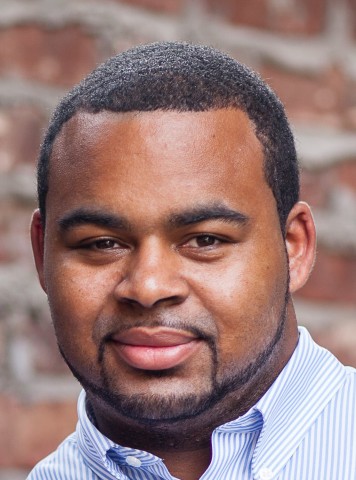 Brandon Boyd is the founder of Lexoydeal Marketing, a management consulting and marketing firm that helps boost the exponential growth of small businesses, through carefully crafted strategies and services. It works by diving deep into their client's current marketing strategies, identifying the shortcomings and opportunities for growth. By creating personalized marketing plans for each client, Lexoydeal Marketing has helped many companies to reach their full potential and achieve growth in their industry.
In this exclusive interview, Brandon Boyd about the importance of marketing strategies and how his firm is helping small businesses thrive.
Interviewer: Give us a brief of your background.
Brandon Boyd: I'm just a country boy from a rural Alabama town named Wedowee. I am a musician (pianist), entrepreneur, father, husband, Chemical Engineer, ex-powerlifter, hypnotist, and philanthropist. I love hunting, fishing, and tinkering. Hell, if it weren't for the reliance on computers in vehicles, I would still do my own mechanic work.
Interviewer: How did you start Lexoydeal Marketing?
Brandon Boyd: It all started because I wanted to help small businesses reach the next level. I was also curious about the reason why some businesses grow, and some businesses never quite make it. Lexoydeal started as a management consulting company. The initial focus was to expand small and medium businesses both vertically and horizontally through streamlined internal system upgrades and acquisitions of competitors and/or business compliment companies.
However, as I started to consult with more and more clients, looking at their systems, I realized ALL my initial clients and even prospective clients had nearly nonexistent online marketing strategies and horrible brand messaging which led to inconsistent lead generation. They had horrendous follow up systems, which meant that people that didn't initially buy would be lost forever.
Interviewer: What are the services provided by your firm?
Brandon Boyd: Within the past year, streamlined our marketing services. At first, we offered the typical "al la carte" marketing services: Facebook ad, Google PPC, Social Media Marketing, SEO, etc., We would get great results across every metric that we tracked but customers only cared about 1 KPI, leads. Well more specifically, leads that became customers.
Since lead conversions were all that mattered to our clients, we pivoted our internal marketing approach to only paid advertisement campaign plans. The upsell is after we made you a metric ton of money in a short period of time, you will trust us to build and manage your entire digital marketing reputation.
Our plan includes advertising on a platform or two of my client's choice with funnel build-out. We set appointments and nurture the leads brought in until appointments are either fulfilled or canceled. We set up an email campaign, text campaigns, calendar integrations, etc.
Interviewer: What type of clients do you work with?
Brandon Boyd: Currently, we work with Accountants, Lawyers, Mortgage Loan Offices, and Luxury Service providers. However, I have consulted with over 50 different industries, so I have valuable experience and advice for nearly every industry.
Interviewer: In your opinion, what is the role of social media marketing in today's scenario?
Brandon Boyd: It is still the best way to grow a business and create a "tribe" and a loyal following just because of the ability to connect potentially to billions of people. As I said in the beginning, I am a country boy from Alabama. When I look at Social Media Marketing, I see the principles of "word of mouth" business but on steroids.
By word of mouth I mean this: In the country, there is a loyalty that comes with business. We know who the mechanics, bankers, grocery store owners are personally. We know their kids, family history, etc. Their business is our business, because the town is so small. We feel like we have that personal connection. This builds a loyal tribe so strong, "outsiders" that open competitive business in my town usually go out of business within 2 years because there is no rapport.
Social Media Marketing is the systemization of that country town principle. By engaging and being authentic; serving or at least be willing to serve; and finally stay consistent with communication, you can build this small country brand loyal on a massive scale.
Also, If I can throw an old salesman buzz word around "pipeline." Building the foundation of your business on Social Media keep future customers in your product or services sale cycle or pipeline. We
Interviewer: What is your approach while working with a client?
Brandon Boyd: Working with us is simple. After our agreement is signed, sealed and delivered, I get you onboarded and start preparing for the launch of your campaign.
Once all onboarding material is completed and returned the magic begins.
Campaigns usually start 3 days after onboarding material is returned. Within 2 days after that leads start signing up for appointments.
We will have a campaign debriefing every other week unless their needs to be a discussion for modifications.
This is just a snapshot of how we work. Now let's just say we have a small business wanting to expand. We have a process for that, but I will only explain the high-level overview to save time.
We first help the business reach capacity of clients through marketing and cross-marketing channels and find the growth bottlenecks within the business. This allows us to fix any holes in the business model.
Next, we help them create a repeatable process that can be used for another complementary business within or close to the business' industry.
Finally, we guide them to expansion in verticals with their proven method now used on a newly purchased and merged business. This causes damn near instantaneous growth and profitability.
Media Contact
Company Name: Lexoydeal Marketing
Contact Person: Brandon Boyd
Email: Send Email
Country: United States
Website: www.lexoydealmarketing.com