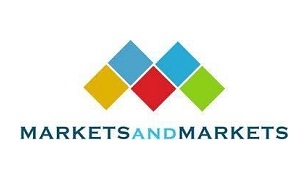 PayPal (US), Fiserv (US), FIS (US), Global Payments (US), ACI Worldwide (US), Block (US), MasterCard (US), Visa (US), Payoneer (US), Stripe (US), Helcim (Canada), Payset (UK), Paytm (India), Razorpay (India), Rapyd (UK), Stax (US), EBANX (Brazil), Ramp (US), HighRadius (US), MatchMove (US), BharatPe (India), Juspay (India), Ripple (US), Terra (South Korea).
B2B Digital Payment Market by Offering (Solutions, Services), Payment Method (Credit Cards/Debit Cards/Virtual Cards, Digital Wallet), Transaction Type (Domestic, Cross-Border), Vertical and Region – Global Forecast to 2028
The B2B digital payment market size is projected to grow from USD 4.2 billion in 2023 to USD 8.2 billion by 2028, at a CAGR of 14.3% during the forecast period. B2B digital payments offer a faster and more efficient way to settle transactions compared to traditional paper-based methods. Electronic payments can significantly reduce processing time, manual errors, and administrative costs associated with traditional checks or invoices.
Download PDF Brochure: https://www.marketsandmarkets.com/pdfdownloadNew.asp?id=254915304
Based on offering, the solutions segment holds the largest market size during the forecast period
The solutions segment of the digital payment market has been classified into payment infrastructure, billing and accounting management, and security, compliance, and fraud prevention management. Major B2B digital payment vendors are gradually adopting smart technologies, such as cloud computing, analytics, and big data, to offer comprehensive solutions to potential customers.
Based on solutions, the billing and accounting management segment is expected to grow with the highest CAGR during the forecast period
Billing and accounting management solutions are integral in the B2B digital payment market, streamlining financial processes, reducing errors, and enhancing overall financial management for businesses. These solutions encompass features like invoicing, payment processing, automated reminders, and expense tracking. They facilitate efficient creation and tracking of invoices, offer diverse payment methods, and provide automated reminders for overdue payments. The ability to categorize expenses, generate comprehensive financial reports, and integrate with accounting software ensures accurate financial insights. Security measures and compliance with regulations safeguard sensitive data, while streamlined approval processes and scalability accommodate diverse business needs. Ultimately, these solutions play a pivotal role in optimizing financial operations, promoting transparency, and supporting informed decision-making in the B2B digital payment landscape.
Request Sample Pages: https://www.marketsandmarkets.com/requestsampleNew.asp?id=254915304
Unique Features in the B2B Digital Payment Market:
The B2B Digital Payment Market includes a number of standout characteristics that differentiate it from traditional payment methods. Its ability to handle the large transaction volumes typical of B2B transactions and effectively manage considerable sums of money comes first. It also excels at bill and invoice integration, smoothly integrating these components into the payment process, which is essential in the B2B sphere.
Multiple Payment Methods, including ACH transfers, wire transfers, credit cards, and cryptocurrencies, are frequently required for B2B transactions. This variety of payment alternatives is a special quality. Additionally, B2B digital payment systems include Customizable Payment Workflows, which can accommodate complicated approval processes involving numerous stakeholders and accommodate a range of company demands.
The Data Integration function, which allows B2B digital payment solutions to seamlessly link transaction data with accounting and ERP systems, sets it apart and makes financial reporting and reconciliation easier. These platforms might also include integrated credit and financing options, which are particularly important for business to business transactions requiring credit conditions and financing agreements.
B2B digital payment systems offer Multi-Currency Support, facilitating cross-border payments and lowering the complexity of currency conversion, in light of the global nature of B2B transactions. To improve openness and collaboration, they frequently include Vendor and Supplier Portals, allowing for real-time tracking of bills, payments, and order status.
Major Highlights of the B2B Digital Payment Market:
The B2B Digital Payment Market distinguishes out thanks to a number of noteworthy features that transform commercial dealings. It shines above all in speed and efficiency, streamlining payment procedures to hasten transaction completion, a critical benefit in today's hectic corporate climate. Additionally, it offers considerable Cost Reduction advantages over conventional techniques by drastically reducing transaction costs, which makes it a desirable option for high volume transactions.
Scalability is a distinguishing characteristic that serves companies of all sizes, from small startups to major corporations, and provides support for changing payment needs. Because of their scalability, organisations can expand and change without outgrowing their payment options.
Blockchain integration is a cutting-edge feature that some platforms use to increase security and transparency, particularly in complex supply chain payments and transactions. This invention is remarkable.
With these systems adhering to regulatory norms and achieving Regulatory Compliance in cross-border transactions, regulatory compliance is a fundamental priority. This reduces the possibility of legal issues arising from overseas payments.
Select B2B digital payment solutions include credit and financing options, allowing companies to properly manage cash flow and provide credit to partners when necessary. This adds another layer of credit and financing flexibility.
Real-time tracking through vendor and supplier portals is a revolutionary feature that gives companies immediate access to information on the status of payments, invoices, and order tracking. By providing Real-time Tracking of financial activities, this transparency promotes cooperation and strengthens supply networks.
Inquire Before Buying: https://www.marketsandmarkets.com/Enquiry_Before_BuyingNew.asp?id=254915304
Top Key Companies in the B2B Digital Payment Market:
Various globally established players, such as PayPal (US), Fiserv (US), FIS (US), Global Payments (US), ACI Worldwide (US), Block (US), MasterCard (US), Visa (US), Payoneer (US), Stripe (US), are dominating the B2B digital payment market. To increase their market share in the B2B digital payment market, these competitors have used a variety of growth methods, including partnerships, agreements, collaborations, new product releases, product enhancements, and acquisitions.
PayPal has established itself as a prominent player in the B2B digital payment market, offering a range of services tailored to businesses. Its services include business accounts, invoicing, checkout integration, debit cards, working capital loans, and a commerce platform. While traditionally associated with consumer transactions, PayPal has made efforts to cater to businesses' needs for online and in-person payments. With features like customizable invoicing, PayPal Checkout for online payments, and the convenience of in-person transactions through PayPal Here, businesses can seamlessly manage their revenue streams. PayPal's comprehensive reporting tools aid in tracking finances, while its integration options and APIs empower businesses to embed payment functionalities into their platforms. Moreover, the PayPal Commerce Platform encompasses an array of services catering to different business sizes, spanning payment processing to subscription management.
Fiserv is a leading global financial technology company. It specializes in providing a comprehensive range of solutions and services to diverse segments of the financial industry. Fiserv's core areas of expertise encompass payment and processing solutions, financial services technology, digital banking, risk and compliance solutions, and wealth management. The company is recognized for its commitment to innovation, continually advancing technology to meet the evolving needs of financial institutions and businesses. Through strategic acquisitions and a strong focus on research and development, Fiserv has solidified its position as a key player in shaping the landscape of financial technology. Fiserv excels in delivering technology-driven answers that cater precisely to businesses' payment requisites, spanning the spectrum from small enterprises to expansive corporations.
Media Contact
Company Name: MarketsandMarkets™ Research Private Ltd.
Contact Person: Mr. Aashish Mehra
Email: Send Email
Phone: 18886006441
Address:630 Dundee Road Suite 430
City: Northbrook
State: IL 60062
Country: United States
Website: https://www.marketsandmarkets.com/Market-Reports/b2b-digital-payment-market-254915304.html