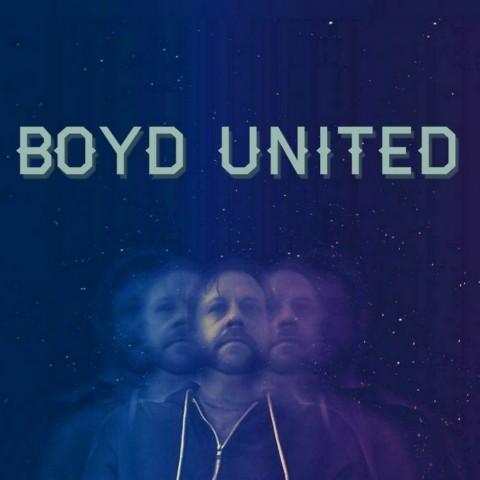 Parental alienation is one of the hardest for a parent to go through and one may often fall into a negative loop to cope with it, however, artist Boyd United is channeling his emotions to create music and fight back for the custody of his son. Boyd United started writing music in 2017 after he was separated from his son due to parental alienation. A nasty divorce in 2015 left him longing for his estranged son and now he is fighting for his custody. His attorney is going to cost $45,000 and going through such a difficult situation, he has decided to use music as a way to express his emotions and gather the strength to fight this battle.
Boyd is from Atlanta and currently residing in Greenville. Talking about his son, he says, "He is my world and I am on a mission to gain a substantial amount of income for custody". His son Sawyer means the world to him and he is the one who inspired him to create music. Now he is using music as a way to send a message of hope, and connect with his fans to show his struggle and finding a way out. Although he does music in a variety of genres, his favorite one is influential Christian hip Hop. In fact, in 2007, he was the lead singer of a contemporary Christian band that did all covers. He left the band in 2009 to take up a job in sales so from that year to 2017, music was completely absent in his life.
"I became a father in 2012, and my son and I were best friends and inseparable until a nasty divorce in 2015. In 2017 I was told I needed a certain amount of money to obtain full custody and the amount is unreachable in my line of work. I prayed to God to help me and ever since then I have written over 250 songs and have a purpose in my life", adds Boyd.
Boyd has released his latest single "Never Fall", that shows his amazing talent as a musician. The song has high production quality, backed by smooth vocals by Boyd and groovy rhythms and beats.
Listen to his latest track on Soundcloud.com.
Follow Boyd United on Instagram to know more about him.
Media Contact
Company Name: Tom Sawyer Records
Contact Person: Tommy Fournier
Email: Send Email
Country: United States
Website: soundcloud.com/thomas-fournier-961246661