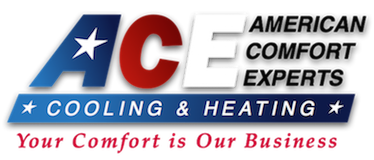 American Comfort Experts highly recommends homeowners get their furnaces checked heading into the winter months.
Houston, Texas – Leading heating and cooling provider American Comfort Experts wants homeowners during this busy time of the year to recognize the need to have their furnace inspected. Not doing so could create an increased risk of fires during the colder months. Without proper maintenance and upkeep, maintenance and repair costs are also likely to be larger.
In a recent article on their website titled "Furnace Safety Check," American Comfort Experts highly recommends having a furnace inspected to pinpoint and handle dangerous and high-risk problems that often go unseen until a much more significant problem occurs. It warns that, without proper maintenance, furnace safety problems, including carbon monoxide buildup and fire risks are quite high, putting property owners and families at risk.
"Unfortunately, some of the deadliest risks to homeowners during the winter months come from their furnace. Carbon monoxide is one of those risks, as it's a silent, non-scented gas that can build up in homes due to poor ventilation of furnace systems. It's called a silent killer because, unless a carbon monoxide detector alerts to it, chances are no one will know it's present," shares Doug Smith, owner of American Comfort Experts.
Minimizing Repair Costs
A furnace safety check is a fast and affordable way to provide protection to homes. A licensed and certified technician comes to the home, takes a closer look at the functionality of the furnace and ventilation, and then makes any adjustments needed. The goal is to ensure the best possible level of cleanliness and proper venting, often easy updates to make in a preventative maintenance state.
Further, with a routine furnace safety check, homeowners may be able to avoid more costly repair bills due to breakdowns of their heating system in the middle of winter. Emergency repair services are not uncommon when temperatures dip quite low, but often these problems build up over time. A safety check provides an opportunity to pinpoint these concerns early on to prevent those more expensive costs down the road.
Comprehensive Inspections Make Sense
Furnace safety inspections like this typically take a short amount of time, often under an hour. They involve ensuring the blower motor is functioning at its best, removing dirt and debris from the area, inspecting the electrical components, and testing for air leaks. Thermostat updates can also occur, helping property owners to ensure their system is working the best heading into the high-use system.
American Comfort Experts provides furnace safety checks like this throughout the Houston area. While they can be done at any time of the year, it is imperative that property owners try to do this at least once per year, and often is best at the start of the winter months.
Tackling this task now could help property owners to see more efficiency in heating their homes during the winter months as well. The cost of the furnace safety check could be minimal when compared to the cost of high energy bills, costly repairs, or the loss of the home due to a fire from preventable causes. American Comfort Experts recommends giving them or another heating and air company a call to get systems in their best operational function possible.
About American Comfort Systems
American Comfort Experts is a locally owned and operated company that offers highly experienced technicians to handle all types of A/C system replacement and other needs. The company uses only background-checked technicians and is fully licensed, bonded, and insured. They also provide their customers with a free, in-home consultation that allows for the pinpointing of more serious problems that could warrant replacing the air conditioner.
For homeowners who are looking for a reliable solution for A/C system replacement or other upgrades, repairs, and improvements, visit https://www.americancomfortexperts.com more information and guidance.
Media Contact
Company Name: American Comfort Experts
Contact Person: Doug Smith
Email: Send Email
Phone: (281) 256-3433
Address:19518 Cypress Church Rd #312
City: Cypress
State: TX 77433
Country: United States
Website: https://americancomfortexperts.com