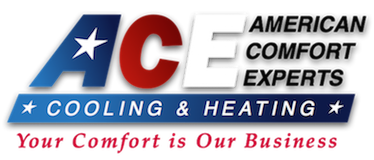 Houston, TX – Homeowners in Greater Houston can now enjoy increased safety and comfort thanks to American Comfort Experts (ACE) extending its furnace safety check services. A furnace is a critical component of an HVAC (heating, ventilation, and air conditioning) system that heats air and circulates it throughout a home, providing warmth during cold weather. Properly functioning furnaces are essential for maintaining comfortable indoor temperatures. However, without regular maintenance, furnaces can present serious health hazards and fire risks.
Annual furnace safety checks are vital for several important reasons. Over time, normal wear and tear can lead to dangerous issues like carbon monoxide leaks. Carbon monoxide is an odorless and colorless gas that poses a risk even at low levels over sustained periods, but at elevated levels, it becomes lethal very quickly. Old or damaged furnaces may also pose fire hazards due to problems with electrical components or gas leaks. In addition, it is necessary to inspect furnaces for any obstructions blocking airflow and to test the functionality of safety shut-off controls.
Proper furnace maintenance also contributes to energy efficiency. Units that are dirty, unbalanced, or deteriorating waste fuel/electricity trying to maintain desired temperatures. This drives up energy bills and isn't great for the environment. Optimal performance aligns with cost savings, and that's a positive for everyone.
Doug Smith, owner of American Comfort Experts, further explains the critical need for maintenance, "Furnace malfunctions often take homeowners by surprise because the equipment is tucked away out of sight. Performing thorough annual checks helps detect potential dangers early before they become emergencies."
However, homeowners' responsibilities for maintenance do not end with yearly professional inspections. Individuals can and should take steps to keep their heating systems running efficiently all year long:
Lubricate the blower motor periodically to prevent overheating. Motors that lack lubrication can seize up.
Keep furnaces free of dust and debris by vacuuming interiors occasionally. Make sure to switch off the unit's electrical circuit breaker before cleaning. Built-up dirt and soot are fire hazards.
Inspect exposed air ductwork regularly for detachments or holes that allow conditioned air to escape. Lost airflow decreases efficiency.
Cross-check the furnace's thermostat accuracy against a known-accurate thermometer. Incorrect temperature sensing wastes energy.
Clean or change air filters monthly during winter to remove accumulated particulates. Dirty filters block airflow.
Furthermore, comprehensive furnace exams verify appropriate sizing to match home heating needs. Oversized units cycle on and off excessively, causing premature parts failures. Undersized furnaces run continuously, unable to keep pace during colder conditions. Correct sizing optimizes efficiency and equipment longevity.
Diligently following these steps can prevent many common and serious issues related to poor furnace maintenance.
Choosing American Comfort Experts means relying on its three-generation, family-business heritage and unwavering commitment to providing 24/7, skilled HVAC service – from furnaces and air conditioners to thermostats and beyond. Their techs understand client-specific needs like budgeting constraints or unique scheduling requirements, making ACE an exceptionally dependable choice for homeowners.
Doug Smith eagerly states, "We wholeheartedly look forward to delivering our expert services beyond our traditional geographical boundaries. We want to empower even more homeowners in the Greater Houston area with safety and peace of mind through optimized furnace maintenance."
This thoughtful service area expansion extends ACE's offerings beyond just reactive repairs. It represents a proactive investment into contributing to safer and more comfortable home environments throughout the community. Regular furnace health checks, while ensuring properly functioning heating, can also prevent expensive future breakdowns and replacements.
About American Comfort Experts
American Comfort Experts is a certified HVAC specialist serving clients with flawless services and comprehensive support – from providing bonded and insured technicians to proactively managing all necessary licenses and compliance.
For more detailed information on how homeowners can benefit from this unique service extension or to schedule a preventative furnace safety check, please visit their website or call (281) 256-3433.
Media Contact
Company Name: American Comfort Experts
Contact Person: Doug Smith
Email: Send Email
Phone: (281) 256-3433
Address:19518 Cypress Church Rd #312
City: Cypress
State: TX 77433
Country: United States
Website: https://americancomfortexperts.com