June 17, 2020 – Landover, Maryland – Meet duo rappers, GoldenPrince and DripE from Howard university, well-known together as 828. The duo is doing commendable work in the rap music industry with a wide variety of approaches and a blend of contemporary rap styles.
The acclaimed duo has been receiving a splash of accolades for their tracks across the nation. Since their first EP 'Drop Off' the musicians have been creating music that takes listeners deeper into the world that the duo has built masterfully and offered them an exception auditory experience.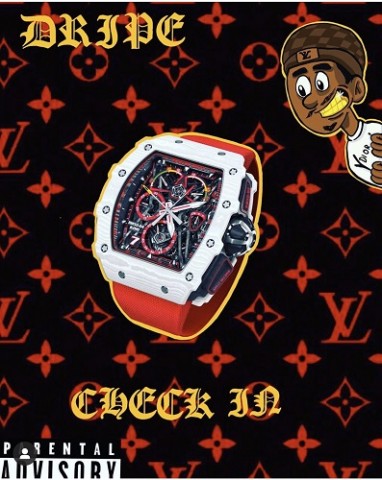 With the recent release of album 'Check-In,' the rappers have continued to follow the success, they have garnered from their first EP. The first song from the album "SACK" is featuring heavily in the national music charts, conveying California vibe with showcasing the signature style of the duo. This project is a step even further away from the subdued style of earlier songs, with high-energy rap flows, solid beats, and tighter production than ever before.
Raised in Prince George's County Maryland, both GoldenPrince and DripE acknowledge that music has no barriers. So they strive to create music with an international appeal. The rapper GoldenPrince, said, "We have more of a mainstream type of sound and, it's an international sound. We have people in Mexico and other places around the world listening to our music, so it's not just for people in the US. We have different audiences all over, and that's great because we just want to showcase our skills." DripE added, "We're making music you can vibe to but also music you can relate to". that the main impetus for the songs they create are whether or not it's something they'd want to listen to at the end of the day. "We're young and we go to parties and we like music," he said. "We want to make music we'd like to hear at those parties. But we're doing it with a different kind of vibe. We're making music you can vibe to but also music you can relate to.

While sharing the beginning of their musical journey, they first met at the age of 10 as teammates of a basketball team. The bond of the mutual pursuit of music has expanded and strengthened being in the same university with the cord of music. The duo is leaving no bar behind for reaching more people and getting deeper in their hearts with their powerful music.
To tune in with 828's music or to follow them on Instagram, Twitter and Apple Music.
Media Contact
Company Name: 828 Ent
Contact Person: GoldenPrince, DripE
Email: prince.obike@bison.howard.edu
City: Landover
State: Maryland
Country: United States
Website: https://www.instagram.com/uncleprince___