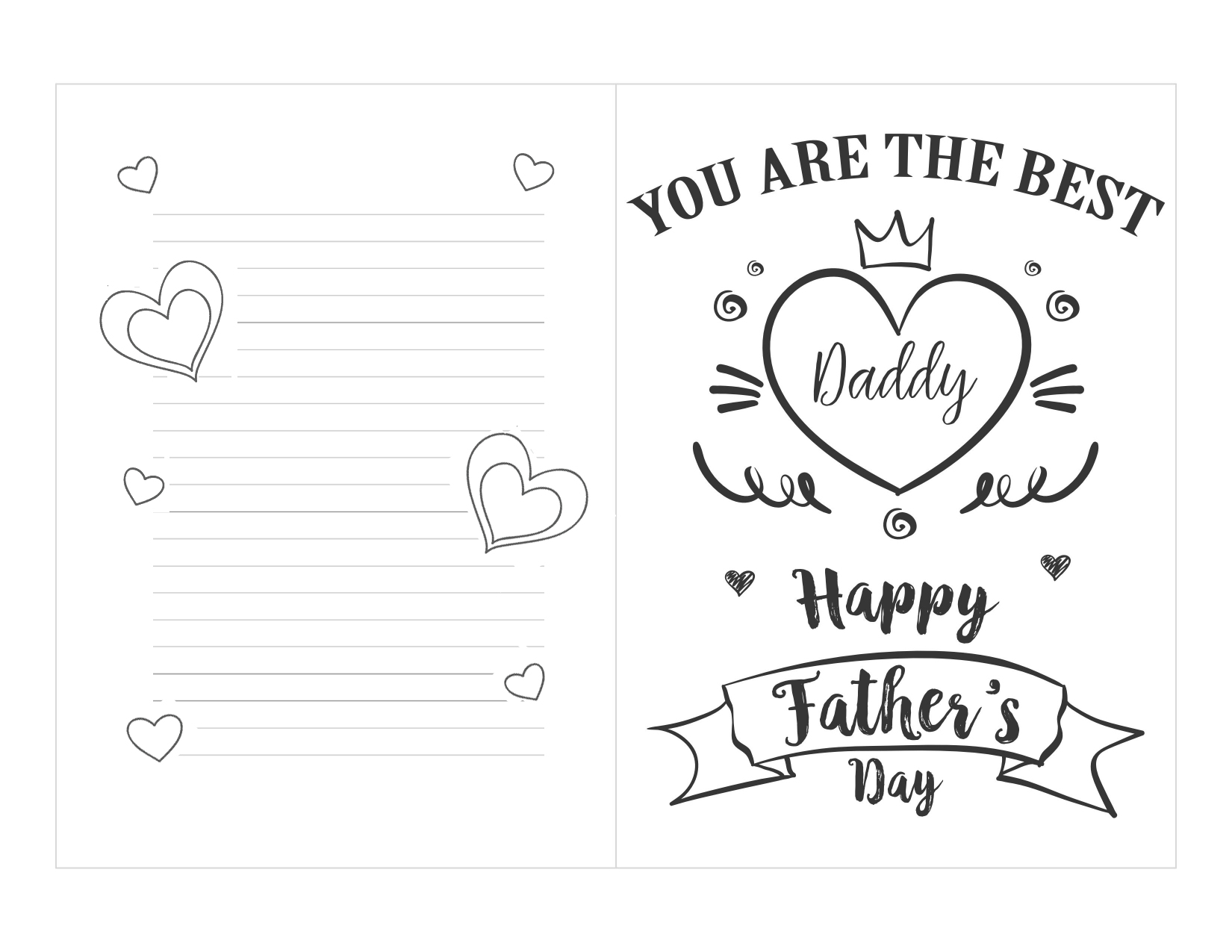 Printable thing brings forth the latest conceptual and designer father's day cards that are sure to express the internal emotion of the parents at its single glance.
Father's day card is the special and touching international way to celebrate the honor of all father figures on a single day. This is an important day that is accompanied by the expression of love, respect, and appreciation toward the father in a different approach. But, for a long time, gifting is considered the best idea to express the moment of love and gratitude. Howsoever, picking the perfect gift is not an easy task. But, still, there are lots of options starting from the handmade crafted mugs, sweaters, pins, fishing rod, etc. It can be said that the list of the gift is endless. But, the father's day card is considered is the ideal choice because it touches the sentiment of the father. This little gift is going to provide him a moment of joy that is valuable than any costlier item. The card is a cool idea but to reduce the stress of busy person printable thing has introduced the latest arrivals of Free Printable Father's Day Cards that not only going to perfect pick for father but even the users as it is quite affordable. Here are a few of the inspiration printable father's day cards.
Creative and colorful template:
If the plan is to throw a party in a garden or lawn then similar to the colorful venue, the card needs to be interesting that can only be induced by a creative and colorful card. This card can grab the immediate attention of one's father. Users can even add special lines dedicated to him along with the detail of the venue and customize the template as per the basic need. Gift this card and making him feel surprised when the father is going to hear "Amazing Dad Who Made Me Grow-up with Fun."
Classic Certificated Template:
All fathers deserve the love and affection of their children. With a lot of surprises, the new template of the designer card is available in the contemporary market such as a card signifying superhero dad certified on a cool and exclusive printable card. This type of card is going to create magic. Just need to highlight the actual feature of his/her dad. Upload written text, color, and font that would be delightful for one's father. This is going to impress and make them feel proud with tricky lines.

Father's Day Meal Menu Template
This is the most wonderful event in every father's life. Going to eat out is the most common and traditional concept of celebrating father's day because nothing could be more pleasant than a satisfying good meal. Just need to go the extra mile and invite his/her dad for dinner or supper with a warm welcoming father's day meal menu printable card. With a touching line representing his/her father, one need to add the restaurant menu detail that would father's mouth-watering. It is super to use a template that is created for foodie fathers. It is the best way to surprise dads with this inspirational card that is going to touch the mind and heart of everyone.
Free Printable Easter Cards 2021 for your Love Ones, Childrens, Friends & Family.
One can edit and print free printable father's day card as per their wish. Whether it dad, uncle, brother, grandfather anyone can be gifted such inspirational cards. This is the professional and eye-catching template of printable cards this is going to inspire everyone. One can start downloading and editing the templates from the website.
Media Contact
Company Name: My March Calendar
Contact Person: James I Weaver
Email: Send Email
Phone: 805-254-3162
Address:4885 Euclid Avenue
City: HEWITT
State: Wisconsin
Country: United States
Website: http://www.printablething.com